»
»
NACA Mortgage Program Pros and Cons
NACA Mortgage Program Pros and Cons
T
he

NACA Purchase Mortgage Program

enables borrowers to purchase a home with no down payment and closing costs.
The NACA Program is designed to make home ownership more attainable for more people, especially people with limited funds and challenging credit profiles
.
The program is offered by t
he Neighborhood Assistance Corporation of America (NACA), a non-profit community home ownership advocacy organization.
NACA is not a lender but works with participating lenders to offer the program to home buyers. You can learn more about the program, including how to apply, by visiting the
NACA web site.
Key benefits of the NACA Mortgage Program include no required down payment, no closing costs, a low mortgage rate and non-traditional borrower qualification requirements.
Potential NACA Program downsides include a longer and more rigorous mortgage process, property price limits and property location limits.
Borrowers should understand both the positives and negatives of a NACA mortgage to determine if it is the right program for them. We review the full list of the pros and cons for the NACA Mortgage Program below.
NACA Mortgage Program Pros
No Down Payment
The NACA Mortgage Program enables eligible borrowers to buy a home with no down payment. Saving money for a down payment can be one of the biggest obstacles to buying a home, especially for people who earn a decent monthly income but struggle to put money away due to monthly bills and other expenses. By enabling borrowers to finance 100% of the purchase price of a home, the NACA Mortgage Program makes home ownership more attainable.
No Closing Costs
The NACA Mortgage Program does not require applicants to pay mortgage closing costs which can run thousands of dollars, depending on your loan amount. In many cases borrowers can afford a monthly mortgage payment and even a down payment but they fail to take closing costs into consideration when determining if they can afford to by a home. Borrowers are often surprised by how much closing costs are and may be forced to delay buying a home to save more money to cover the unexpected costs. Although the NACA Mortgage Program typically requires applicants to pay a one-time membership fee and credit report fee, it eliminates other closing costs which makes getting a mortgage and buying a home significantly more affordable.
Low Interest Rate
The interest rate on a NACA mortgage is usually less than rate for other low or no down payment programs. Additionally, borrowers have the option to buy-down the interest rate to 0% by increasing the mortgage amount, paying out of pocket or using a gift or grant. Paying a lower interest rate, including potentially 0%, enables borrowers to save a significant amount of money on their monthly mortgage payment and total interest expense over the life of their mortgage.
We recommend that you compare the loan terms for a NACA mortgage to other low down payment programs. Contact lenders in the table below to learn about the programs they offer. Shopping multiple lenders and comparing loan proposals and programs is the best way to find the mortgage that is right for you.
Flexible Borrower Qualification Guidelines
The NACA Mortgage Program uses more flexible, non-traditional guidelines to determine an applicant's ability to qualify for a mortgage. For example, instead of using a minimum credit score, the NACA program uses a character-based borrower credit evaluation. Additionally, borrowers are not disqualified if they experienced a financial hardship caused by a significant illness. Program borrower qualification criteria focus on a borrower's ability to afford their total monthly housing expense which includes your mortgage payment, property taxes, homeowners insurance and other potentially applicable expenses such as homeowners association (HOA) fees. The NACA qualification process focuses on the applicant's monthly income, debt and savings to ensure that you can afford to own your home after your mortgage closes. Using more flexible guidelines enables more people to qualify for the NACA Mortgage Program.
Extensive Borrower Resources
NACA offers extensive home buyer counseling and support before, during and after the mortgage process. These resources are designed to help guide you through the home purchase and mortgage processes and make sure that you make sounds decisions based on your financial profile. NACA counselors are involved in determining what size mortgage you can afford, reviewing the property purchase contract and mortgage closing. Additionally, NACA offers post-purchase counseling to assist distressed homeowners.
Use the FREEandCLEAR Lender Directory to search for twenty-five mortgage programs including many no or low down payment programs.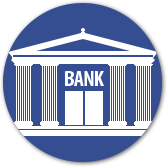 NACA Mortgage Program Cons
Information and Time-Intensive Application Process
The application process for the NACA Program is potentially more information and time-intensive than for other mortgage programs. Applicants must attend a home buyer workshop as well as financial counseling sessions. Additionally, the NACA Program requires that borrowers provide more information and documentation than they would typically be required to provide for standard mortgage programs. For example, borrowers are required to provide a personal financial budget as well as a debt payment and cash flow history. Because of its level of involvement, the NACA mortgage process may take longer than a standard loan, which can put applicants at a disadvantage when purchasing a home as home sellers usually prefer buyers who can close quickly. Although NACA has implemented measures to reduce its application process -- including offering "Achieve the Dream" events where members can be approved for NACA in one day -- and most NACA loans close within 28 days, borrowers should make sure that the program meets their timetable.
Loan Limits
The program applies loan limits that cap your mortgage amount. NACA uses the conforming loan limit, which is $484,350 for a single unit property. Because of the loan limits, borrowers in more expensive areas may find it challenging to find homes they can buy with the program. Although NACA uses mortgage limits, there is no maximum property purchase price if you make less than 100% of the median income for the area in which the property is located or if the property is located in a designated "targeted" area.
Property Location Limits
The NACA Mortgage Program is only available to home buyers in states where NACA is licensed. NACA has almost 50 offices in approximately 30 states, although that means that borrowers in the other states where NACA is not licensed are not eligible for the program. Review this interactive map of NACA locations and contact NACA to learn if the program is available in your state.
Restrictions on Mortgage Type and Program
The NACA Mortgage Program only applies to purchase mortgages and you cannot use the program to refinance an existing mortgage. Several other low or no down payment mortgage programs apply to both purchase mortgages and refinances including the HomeReady, Home Possible, FHA and VA mortgage programs. Additionally, only 15 and 30 year fixed rate mortgages are eligible for the program. Borrowers cannot use adjustable rate mortgages (ARMs) or interest only mortgages with the program. Restricting the mortgage program that borrowers can use may limit your financial flexibility. On the positive side, a fixed rate mortgage offers borrowers certainty that their interest rate and monthly payment will not change over the life of their loan.
Restrictions on Property Ownership
Only owner-occupied, primary residences are eligible for the NACA Mortgage Program. Second homes as well as investment properties are ineligible for the program. Additionally, the applicant cannot own other properties.
Ongoing Home Owner Volunteer Requirement
NACA Program participants are required to volunteer at at least five housing advocacy events annually. Examples of events include community outreach, marketing and other advocacy activities. The home owner volunteer requirement is unique to the NACA Program.
More FREEandCLEAR Resources
Review our comprehensive overview of the NACA Mortgage Program including program eligibility, key program loan terms and other important program information.
Borrowers should compare mortgage rates for the NACA Mortgage Program to rates for other mortgage programs. Use our mortgage rate tables to contact lenders in your area and to view updated interest rates and fees for multiple mortgage programs. Comparing proposals from multiple lenders is the best way to save money on your mortgage.
Review and compare multiple conventional and government-backed low or no down payment mortgage programs to understand key program benefits and eligibility requirements.
Sources
NACA Program: https://www.nacalynx.com/naca/Purchase/purchase.aspx
About the author