Compare Home Equity Loan Rates and Lenders
Review current home equity loan rates for July 27, 2017 and get personalized mortgage quotes from top lenders

Compare Home Equity Loan Rates in
Lender

APR

Loan Type

Rate

Payment

Points

Contact
Data provided by Informa Research Services. Payments do not include amounts for taxes and insurance premiums. The actual payment obligation will be greater if taxes and insurance are included. Click
here
for more information on rates and product details.
Mortgage Rates by Loan Product
Mortgage Rate Report
Thursday, July 27, 2017
Mortgage rates remained steady on the week following the Federal Reserve's decision to leave interest rates unchanged at its July meeting. The Fed pointed to low inflation as a counterbalance to an improved labor market as well as expanding household spending and business investment in its decision to maintain the target range for the federal funds rate at 1.000% to 1.250%. Industry analysts had expected the Fed to stay put on interest rates at the July meeting so the decision had relatively little impact on mortgage rates on the week. In welcome news for borrowers and lenders, mortgage rates were relatively flat for the second consecutive week with the rates for some mortgage programs sitting near their low point for 2017.
The interest rate for a 30 year fixed rate mortgage held steady at 3.750% while the interest rate for a 15 year mortgage remained at 2.875%. The interest rate on a 5/1 adjustable rate mortgage (ARM) was unchanged at 2.875%, staying below the key 3.000% level again. VA mortgage rates moved .125% lower to 3.250% while FHA mortgage rates were flat at 3.250%, with both programs remaining enticing for home buyers seeking low down payment loan options. Jumbo mortgage rates held at 3.875% and non-owner occupied mortgage rates remained unchanged at 4.000%.
After a turbulent first quarter of 2017, mortgage rates have been relatively attractive for much of the past two months. The Federal Reserve's decision to hold interest rates at their current level further stabilized the mortgage market. Another week of steady rates means we are approaching multiple months of relatively stable and low mortgage rates that have brought increased certainty to the marketplace for both borrowers and lenders.
Despite the relatively steady current mortgage market, mortgage rates remain highly challenging to predict. The Fed's decision to leave rates unchanged at its July meeting only bolsters the likelihood that the Fed will raise rates at a future meeting in 2017. In fact, the Fed reaffirmed its outlook for one more rate increase in 2017 and recent strong labor and economic reports support the prospect of a future rate hike. Prospective borrowers looking to buy a home or refinance their mortgage may be able to lock in a lower interest rate by acting sooner rather than later, before mortgage rates increase, potentially at an accelerated pace.
Because interest rates change daily, we continue to actively monitor the mortgage market for changes. Borrowers should check the FREEandCLEAR mortgage rate tables regularly to review customized, updated mortgage rates for lenders in their area. Our rate tables are free to use and require no personal information.

Why Select a Home Equity Loan or HELOC
1
Only Access the Amount of Money You Need.
A home equity loan or HELOC enables you to access the specific amount of money you need as compared to a full refinance of your mortgage. A smaller loan amount means that your monthly payment and total interest expense over the life of the loan are lower with a home equity loan or HELOC.
2
Flexible Financing Option.
Most lenders impose relatively few limits on how borrowers use the proceeds from a home equity loan or HELOC. You can use the money from a home equity loan or HELOC for any number of reasons including to pay-off expensive credit card debt, for home improvements or even school tuition. Although most lenders want to understand how you plan on using your loan proceeds, a home equity loan or HELOC provides you significant flexibility on how you use the equity in your home.
3
Less Expensive and More Efficient than a Refinance.
A home equity loan or HELOC are less costly and time-consuming compared to alternate ways of tapping the equity in your home including a cash-out refinance. Transaction expenses and fees for a home equity loan or HELOC are typically less than the closing costs to refinance your mortgage because the loan amount is smaller. Additionally, the application and closing process for a home equity loan or HELOC are shorter than the time frame for a refinance.
4
Increased Borrowing Capacity.
Lenders typically apply a higher borrower debt-to-income ratio for a home equity loan or HELOC than for a mortgage, which potentially enables you to borrower more money. For example, depending on multiple factors, the maximum debt-to-income ratio for a mortgage is typically 45% to 50% while the maximum debt-to-income ratio for a home equity loan or HELOC is usually 55% or possibly higher under certain circumstances. Using a higher debt-to-income ratio enables you to borrow more money. With a home equity loan or HELOC, to determine what size loan you qualify for lenders primarily focus on the value of your home and the combined loan-to-value (CLTV) ratio of your first mortgage plus your home equity loan or HELOC.
Why Borrowers Compare Mortgage Rates on FREEandCLEAR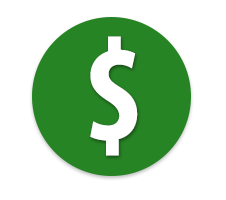 Save Money.
Comparing mortgages can save you thousands. Use our rate tables to find the mortgage with the lowest rates and fees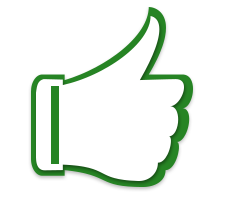 Borrower-Friendly.
Our rate tables put you in control. You can compare lenders anonymously plus you never need to provide your social security number
Top Lenders.
Review mortgage rates from leading lenders. Our lenders offer highly competitive terms to win your mortgage business
More FREEandCLEAR Mortgage Resources

Understand how a home equity loan works including interest rate, qualification requirements and other key loan terms

Review our comprehensive overview of of how a HELOC works including loan-to-value ratio limits, types of HELOC and other guidelines

Review our detailed comparison of a home equity loan and a HELOC to determine the financing option that is right for you
Review an informative explanation of the trade-offs between a home equity loan and a mortgage refinance