Current Home Equity Loan Rates and HELOC Rates
Review current home equity loan rates and HELOC rates for October 19, 2018. The table below enables you to shop home equity loan and HELOC interest rates and fees for leading lenders in your area. The table enables you to compare both products side-by-side so you can understand the difference in pricing for home equity loans and HELOCs. Use the refine your search menu to review updated monthly payments based on your loan amount. You can also search for lenders by loan type and length. You should contact multiple lenders to find the lowest home equity loan or HELOC rates and costs.

Current Home Equity Loan Rates and HELOC Rates in
Lender

APR

Loan Type

Rate

Payment

Points

Contact
Loading...
Data provided by Informa Research Services. Payments do not include amounts for taxes and insurance premiums. The actual payment obligation will be greater if taxes and insurance are included. Click
here
for more information on rates and product details.
Why Select a Home Equity Loan or HELOC
1
Only Access the Amount of Money You Need.
A home equity loan or HELOC enables you to access the specific amount of money you need as compared to a full refinance of your mortgage. A smaller loan amount means that your monthly payment and total interest expense over the life of the loan are lower with a home equity loan or HELOC.
2
Flexible Financing Option.
Most lenders impose relatively few limits on how borrowers use the proceeds from a home equity loan or HELOC. You can use the money from a home equity loan or HELOC for any number of reasons including to pay-off expensive credit card debt, for home improvements or even school tuition. Although most lenders want to understand how you plan on using your loan proceeds, a home equity loan or HELOC provides you significant flexibility on how you use the equity in your home.
3
Less Expensive and More Efficient than a Refinance.
A home equity loan or HELOC is less costly and time-consuming compared to alternate ways of tapping the equity in your home including a cash-out refinance. Transaction expenses and fees for a home equity loan or HELOC are typically less than the closing costs to refinance your mortgage because the loan amount is smaller. Additionally, the application and closing process for a home equity loan or HELOC are shorter than the time frame for a refinance. Please note that home equity loan rates and HELOC rates are typically higher than first mortgage rates but the loan amount is smaller so your total interest expense is lower.
4
Increased Borrowing Capacity.
Lenders typically apply a higher borrower debt-to-income ratio for a home equity loan or HELOC than for a mortgage, which potentially enables you to borrower more money. For example, depending on multiple factors, the maximum debt-to-income ratio for a mortgage is typically 45% to 50% while the maximum debt-to-income ratio for a home equity loan or HELOC is usually 55% or possibly higher under certain circumstances. Using a higher debt-to-income ratio enables you to borrow more money. With a home equity loan or HELOC, to determine what size loan you qualify for lenders primarily focus on the value of your home and the combined loan-to-value (CLTV) ratio of your first mortgage plus your home equity loan or HELOC.
Mortgage Rates by Loan Product
Mortgage Rate Report
Friday, October 19, 2018
Mortgage rates moved higher this week as stock market volatility pushed bond yields higher. When the stock market drops, bond yields typically increase which applies upward pressure on mortgage rates, which we saw this week. Ironically, investor concerns over rising interests rates is one of the main factors that led to the equity market sell-off. Rates continue to increase following the Federal Reserve's decision to increase the Federal Funds rate 0.250% to a target range of 2.000% to 2.250% at its September meeting.
The rate hike was the Fed's third of the year as it implements a more aggressive monetary policy in response to a strong economy and labor market. The Fed also reinforced its plan to raise interest rates at least one more time before the end of 2018 and removed language that described its policy as "accommodative" from the meeting statement. The Fed's September meeting statement highlighted strong economic growth including a robust jobs market, household spending, business investment and inflation that is approaching targeted levels. These factors outweigh economic concerns previously identified by the Fed including the impact of a trade tariffs, sluggish wage growth and a slowdown in the housing market.
In implementing its interest rate strategy, it is clear that the Fed is more focused on a robust labor market and accelerating inflation than stalling home sales and prices. Supporting the Fed's outlook, the unemployment rate recently fell to its lowest level an almost five decades despite lower than expected job creation.
Although the housing market continues to be battered by a lack of affordable inventory, higher mortgage rates and a pullback in home construction -- all of which the Fed has acknowledged in recent comments -- the overall direction of the economy is offering no reason for the Fed to change its course on rates. The Fed's actions and consistently bullish signaling pushed mortgage rates to an eight-year high this week.
The interest rate for a 30 year fixed rate mortgage increased 0.125% to 4.750% and the rate for a 15 year fixed rate mortgage moved 0.125% higher to 4.250%. The interest rate on a 5/1 adjustable rate mortgage (ARM) also jumped 0.125% to 4.250%. Jumbo mortgage rates inched up 0.125% to 4.750%, inline with conforming loans. After climbing over much of the past month non-owner occupied mortgage rates reached the key 5.000% level. Providing some relief for borrowers, FHA mortgage rates and VA mortgage rates both remained steady at 4.250%, with both programs appealing to borrowers focused on low or no down payment programs, especially first-time home buyers.
The Fed had clearly communicated its plan to raise rates at its September meeting so few were surprised by the decision as well as the subsequent uptick in mortgage rates. Most signs -- including perhaps most important, the Fed's actions and words -- point to higher rates in the future, although borrowers should expect fluctuations in the near term. While interest rates are impossible to predict, prospective borrowers looking to buy a home or refinance should take advantage of any market pullbacks and may be able to lock in a lower rate by acting sooner rather than later. As lenders react differently to dynamic market conditions, we have also seen much wider variation in mortgage rate pricing, which means borrowers benefit more by shopping multiple lenders.
Because rates change constantly, we continue to actively monitor the mortgage market for new developments. Borrowers should check the FREEandCLEAR rate tables regularly to review personalized, updated mortgage rates for lenders in their area. Our rate tables are free to use and require no personal information.

Why Borrowers Compare Home Equity Loan Rates and HELOC Rates on FREEandCLEAR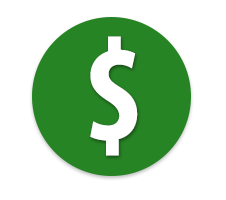 Save Money.
Comparing home equity loan rates and HELOC rates can save you thousands. Use our rate tables to find the lender offering the lowest rates and fees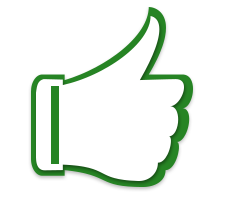 Borrower-Friendly.
Our rate tables put you in control. You can compare lenders anonymously plus you never need to provide your social security number
Top Lenders.
Review home equity loan rates and HELOC from leading lenders. Our lenders offer highly competitive terms to win your mortgage business
More FREEandCLEAR Mortgage Resources

Understand how a home equity loan works including interest rate, qualification requirements and other key loan terms

Review our comprehensive overview of of how a HELOC works including loan-to-value ratio limits, types of HELOC and other guidelines

Review our detailed comparison of a home equity loan and a HELOC to determine the financing option that is right for you
Review an informative explanation of the trade-offs between a home equity loan and a mortgage refinance