Interest Only Mortgage Rates
Compare Interest Only Mortgage Rates and Lenders
Review current interest only mortgage rates for August 21, 2017 and get personalized mortgage quotes from top lenders

Compare Mortgage Rates
Lender

APR

Loan Type

Rate

Payment

Fees

Contact
Data provided by Informa Research Services. Payments do not include amounts for taxes and insurance premiums. The actual payment obligation will be greater if taxes and insurance are included. Click
here
for more information on rates and product details.
Mortgage Rates by Loan Product
Mortgage Rate Report
Monday, August 21, 2017
Mortgage rates continued their winning streak, remaining steady for the fourth consecutive week following the Federal Reserve's decision to leave interest rates unchanged at its July meeting. The Fed pointed to low inflation as a counterbalance to an improved labor market as well as expanding household spending and business investment in its decision to maintain the target range for the federal funds rate at 1.000% to 1.250%. Industry analysts had expected the Fed to stay put on interest rates at the July meeting so the decision has had relatively little impact on mortgage rates since the announcement. A strong jobs report to open August failed to move rates higher as expected and instead key mortgage rates remained flat on the week and continue to hover near their low point for 2017.
The interest rate for a 30 year fixed rate mortgage held steady at 3.625% and jumbo mortgage rates also remained flat at 3.750%, while other mortgage programs followed suit. The interest rate for a 15 year mortgage stayed put at 2.875% and the interest rate on a 5/1 adjustable rate mortgage (ARM) held at 2.750%, as lenders attempt to pull borrowers into shorter-term mortgage programs. VA mortgage rates remained at 3.250%, matching FHA mortgage rates which were also steady at 3.250%, with both programs remaining enticing for home buyers seeking low or no down payment loan options. Non-owner occupied mortgage rates were the sole mover on the week, dipping 0.125% to 3.750%.
After a turbulent first quarter of 2017, mortgage rates were relatively steady and attractive for much of the the second quarter. As we move deeper into the third quarter, the Federal Reserve's decision to hold interest rates at their current level further stabilized the mortgage market. Another week of flat rates means we are approaching multiple months of relatively stable and low mortgage rates that have brought increased certainty to the marketplace for both borrowers and lenders.
Despite the relatively steady current mortgage market, mortgage rates remain highly challenging to predict. The Fed's decision to leave rates unchanged at its July meeting only bolsters the likelihood that the Fed will raise rates at a future meeting in 2017. In fact, the Fed reaffirmed its outlook for another rate increase in 2017 and recent strong labor and economic reports, including a decline in the unemployment rate and robust jobs growth, reinforce the potential for a future rate hike. Additionally, a Fed official recently reiterated the Federal Reserve's intention to raise interest rates before year end despite continued low inflation. Prospective borrowers looking to buy a home or refinance their mortgage may be able to lock in a lower interest rate by acting sooner rather than later, before mortgage rates increase, potentially at an accelerated pace.
Because interest rates change daily, we continue to actively monitor the mortgage market for changes. Borrowers should check the FREEandCLEAR mortgage rate tables regularly to review customized, updated mortgage rates for lenders in their area. Our rate tables are free to use and require no personal information.

Why Select an Interest Only Mortgage
1
Lowest Initial Monthly Payment.
With an interest only mortgage you pay only interest and no principal during the for the first 3, 5, 7 or 10 years of the loan, which is called the interest only period. Additionally, your interest rate is fixed and does not change during the interest only period. Because you are not paying principal during the interest only period, your monthly payment is lower than the payment for an amortizing loan such as a fixed rate mortgage or an adjustable rate mortgage (ARM), when the borrower pays both principal and interest. The flipside is that at the end of the interest only period, your payment increases because your are required to start paying both principal and interest for the remainder of the loan term, which is usually 30 years. Plus, your interest rate can potentially increase during this period of the loan which would cause your payment to go up even more.
2
Larger Mortgage Amount.
The lower initial monthly payment provided by an interest only mortgage enables borrowers to afford a higher loan amount and buy more home. Being able to afford for a larger mortgage is one of the main benefits of an interest only mortgage. Borrowers who are enticed by the lower payment and higher mortgage amount offered by an interest only mortgage should also be aware of the possible payment shock in the future. Borrowers need to make sure that they can afford their monthly payment both at the beginning of the mortgage and over time when their payment is highly likely to increase.
3
Pay Down Principal on Your Terms.
An interest only mortgage enables borrowers to pay down principal based on their schedule as opposed to on a scheduled monthly basis like with a fixed rate mortgage or ARM. Borrowers can elect to pay down principal during the interest only period of the loan, even though they are not required to. When you pay down your principal mortgage balance during the interest only period, your required monthly payment also goes down. The flexibility to pay down principal when you want to makes interest only mortgages well suited for individuals who earn a modest monthly salary but a significant annual bonus. Borrowers in this position benefit from the lower monthly mortgage payments but can use a portion of their bonus to pay down their principal loan balance.
4
Your Are Going to Own Your Home for a Shorter Time Period.
If you know that you are only going to own your home for the length of the interest only period, then an interest only mortgage may be the right option for you. That way you benefit from the lower monthly mortgage payment during the initial interest only period but you are not exposed to an increase in monthly payment and possibly interest rate at the end of the interest only period when the loan starts to amortize. Keep in mind that with an interest only mortgage, you do not pay down your loan balance during the interest only period and therefore build no equity in your home unless your property value increases.
Why Borrowers Compare Mortgage Rates on FREEandCLEAR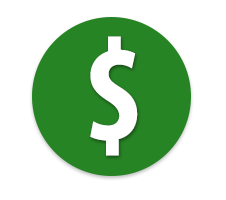 Save Money.
Comparing mortgages can save you thousands. Use our rate tables to find the mortgage with the lowest rates and fees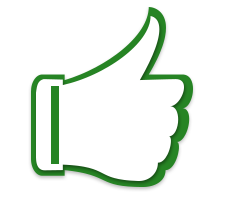 Borrower-Friendly.
Our rate tables put you in control. You can compare lenders anonymously plus you never need to provide your social security number
Top Lenders.
Review mortgage rates from leading lenders. Our lenders offer highly competitive terms to win your mortgage business
More FREEandCLEAR Mortgage Resources

Our Interest Only Mortgage Calculator enables you to determine your initial monthly payment and worst case scenario for an Interest Only Mortgage using current interest rates

Review our comprehensive overview of how an interest only mortgage works including key loan program terms

Interest only mortgages are the riskiest type of mortgage. Borrowers should review the risks of an interest only mortgage to make sure they understand the serious downsides
Review the pros and cons of the three main types of mortgages (fixed rate, adjustable rate (ARM) and interest only) to select the mortgage type that is right for you