Interest Only Mortgage Rates
Current Interest Only Mortgage Rates and Lenders
Review current interest only mortgage rates for October 19, 2018. Use the table below to compare interest only mortgage rates. The table shows interest rates, APRs and fees for interest only loans with different lengths. The initial payment on an interest only loan is lower than for other types of mortgages but your payment can also increase significantly which is important for borrowers to keep in mind. Fewer lenders offer interest only mortgages plus there can be significant differences in loan terms so you should compare multiple lenders to find the loan and program that are right for you.

Current Mortgage Rates
Lender

APR

Loan Type

Rate

Payment

Fees

Contact
Loading...

Get Personalized Mortgage Quotes
Thank you for submitting your information!
Your mortgage quote request has been sent to our lending partners and you should receive emails from multiple lenders shortly. Comparing proposals from multiple lenders is the best way to save money on your mortgage!
Data provided by Informa Research Services. Payments do not include amounts for taxes and insurance premiums. The actual payment obligation will be greater if taxes and insurance are included. Click
here
for more information on rates and product details.
Why Select an Interest Only Mortgage
1
Lowest Initial Monthly Payment.
With an interest only mortgage you pay only interest and no principal during the for the first 3, 5, 7 or 10 years of the loan, which is called the interest only period. Additionally, your interest rate is fixed and does not change during the interest only period. Plus, interest only mortgage rates tend to be lower than fixed mortgage rates, depending on the length of the interest only period. Because you are not paying principal during the interest only period, your monthly payment is lower than the payment for an amortizing loan such as a fixed rate mortgage or an adjustable rate mortgage (ARM), when the borrower pays both principal and interest. The flipside is that at the end of the interest only period, your payment increases because your are required to start paying both principal and interest for the remainder of the loan term, which is usually 30 years. Plus, your interest rate can potentially increase during this period of the loan which would cause your payment to go up even more.
2
Larger Mortgage Amount.
The lower initial monthly payment provided by an interest only mortgage enables borrowers to afford a higher loan amount and buy more home. Being able to afford for a larger mortgage is one of the main benefits of an interest only mortgage. Borrowers who are enticed by the lower payment and higher mortgage amount offered by an interest only mortgage should also be aware of the possible payment shock in the future. Borrowers need to make sure that they can afford their monthly payment both at the beginning of the mortgage and over time when their payment is highly likely to increase.
3
Pay Down Principal on Your Terms.
An interest only mortgage enables borrowers to pay down principal based on their schedule as opposed to on a scheduled monthly basis like with a fixed rate mortgage or ARM. Borrowers can elect to pay down principal during the interest only period of the loan, even though they are not required to. When you pay down your principal mortgage balance during the interest only period, your required monthly payment also goes down. The flexibility to pay down principal when you want to makes interest only mortgages well suited for individuals who earn a modest monthly salary but a significant annual bonus. Borrowers in this position benefit from the lower monthly mortgage payments but can use a portion of their bonus to pay down their principal loan balance.
4
Your Are Going to Own Your Home for a Shorter Time Period.
If you know that you are only going to own your home for the length of the interest only period, then an interest only mortgage may be the right option for you. That way you benefit from the lower monthly mortgage payment during the initial interest only period but you are not exposed to an increase in monthly payment and possibly interest rate at the end of the interest only period when the loan starts to amortize. Keep in mind that with an interest only mortgage, you do not pay down your loan balance during the interest only period and therefore build no equity in your home unless your property value increases.
Mortgage Rates by Loan Product
Mortgage Rate Report
Friday, October 19, 2018
Mortgage rates moved higher this week as stock market volatility pushed bond yields higher. When the stock market drops, bond yields typically increase which applies upward pressure on mortgage rates, which we saw this week. Ironically, investor concerns over rising interests rates is one of the main factors that led to the equity market sell-off. Rates continue to increase following the Federal Reserve's decision to increase the Federal Funds rate 0.250% to a target range of 2.000% to 2.250% at its September meeting.
The rate hike was the Fed's third of the year as it implements a more aggressive monetary policy in response to a strong economy and labor market. The Fed also reinforced its plan to raise interest rates at least one more time before the end of 2018 and removed language that described its policy as "accommodative" from the meeting statement. The Fed's September meeting statement highlighted strong economic growth including a robust jobs market, household spending, business investment and inflation that is approaching targeted levels. These factors outweigh economic concerns previously identified by the Fed including the impact of a trade tariffs, sluggish wage growth and a slowdown in the housing market.
In implementing its interest rate strategy, it is clear that the Fed is more focused on a robust labor market and accelerating inflation than stalling home sales and prices. Supporting the Fed's outlook, the unemployment rate recently fell to its lowest level an almost five decades despite lower than expected job creation.
Although the housing market continues to be battered by a lack of affordable inventory, higher mortgage rates and a pullback in home construction -- all of which the Fed has acknowledged in recent comments -- the overall direction of the economy is offering no reason for the Fed to change its course on rates. The Fed's actions and consistently bullish signaling pushed mortgage rates to an eight-year high this week.
The interest rate for a 30 year fixed rate mortgage increased 0.125% to 4.750% and the rate for a 15 year fixed rate mortgage moved 0.125% higher to 4.250%. The interest rate on a 5/1 adjustable rate mortgage (ARM) also jumped 0.125% to 4.250%. Jumbo mortgage rates inched up 0.125% to 4.750%, inline with conforming loans. After climbing over much of the past month non-owner occupied mortgage rates reached the key 5.000% level. Providing some relief for borrowers, FHA mortgage rates and VA mortgage rates both remained steady at 4.250%, with both programs appealing to borrowers focused on low or no down payment programs, especially first-time home buyers.
The Fed had clearly communicated its plan to raise rates at its September meeting so few were surprised by the decision as well as the subsequent uptick in mortgage rates. Most signs -- including perhaps most important, the Fed's actions and words -- point to higher rates in the future, although borrowers should expect fluctuations in the near term. While interest rates are impossible to predict, prospective borrowers looking to buy a home or refinance should take advantage of any market pullbacks and may be able to lock in a lower rate by acting sooner rather than later. As lenders react differently to dynamic market conditions, we have also seen much wider variation in mortgage rate pricing, which means borrowers benefit more by shopping multiple lenders.
Because rates change constantly, we continue to actively monitor the mortgage market for new developments. Borrowers should check the FREEandCLEAR rate tables regularly to review personalized, updated mortgage rates for lenders in their area. Our rate tables are free to use and require no personal information.

Why Borrowers Compare Interest Only Mortgage Rates on FREEandCLEAR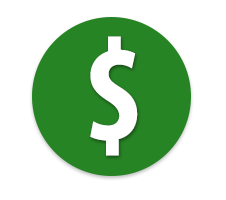 Save Money.
Comparing interest only mortgage rates can save you thousands. Use our rate tables to find the lender offering the lowest rates and fees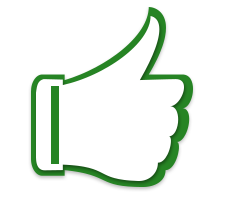 Borrower-Friendly.
Our rate tables put you in control. You can compare lenders anonymously plus you never need to provide your social security number
Top Lenders.
Review interest only mortgage rates from leading lenders. Our lenders offer highly competitive terms to win your mortgage business
More FREEandCLEAR Mortgage Resources

Our Interest Only Mortgage Calculator enables you to determine your initial monthly payment and worst case scenario for an Interest Only Mortgage using current interest rates

Review our comprehensive overview of how an interest only mortgage works including key loan program terms

Interest only mortgages are the riskiest type of mortgage. Borrowers should review the risks of an interest only mortgage to make sure they understand the serious downsides
Review the pros and cons of the three main types of mortgages (fixed rate, adjustable rate (ARM) and interest only) to select the mortgage type that is right for you