Compare Refinance Mortgage Rates and Lenders
Review current refinance mortgage rates for January 23, 2018 and get personalized mortgage quotes from top lenders

Compare Mortgage Rates
Lender

APR

Loan Type

Rate

Payment

Fees

Contact
Loading...

Get Personalized Mortgage Quotes
Thank you for submitting your information!
Your mortgage quote request has been sent to our lending partners and you should receive emails from multiple lenders shortly. Comparing proposals from multiple lenders is the best way to save money on your mortgage!
Data provided by Informa Research Services. Payments do not include amounts for taxes and insurance premiums. The actual payment obligation will be greater if taxes and insurance are included. Click
here
for more information on rates and product details.
Mortgage Rates by Loan Product
Mortgage Rate Report
Tuesday, January 23, 2018
Mortgage rates were mixed on the week although they seem to be gradually moving higher in response to the Federal Reserve's decision to raise interest rates in its December meeting. The Fed highlighted continued job growth, declining unemployment, expanding household spending and increasing business investment in its decision to increase the key Federal Funds rate by .250% to 1.250% to 1.500%. From the Fed's perspective, the positive labor and economic indicators outweighed lower than targeted inflation to justify the interest rate hike, which was widely anticipated.
Although mortgage rates surprisingly dropped immediately after the Fed's announcement, the dip was short lived and we have seen rates move moderately higher over the course of January. A string of positive labor market reports combined with the continued strength of the stock market has pushed treasury yields higher, with mortgage rates responding in similar fashion. While mortgage rates continue to be attractive, they have rebounded from their post Fed meeting lows and rates were flat or higher this week, depending on the loan program.

The interest rate for a 30 year fixed rate mortgage held steady at 3.875% and the interest rate for a 15 year mortgage also remained flat at 3.125%. The interest rate on a 5/1 adjustable rate mortgage (ARM) was stable at 3.250%, remaining attractive to borrowers seeking shorter-term mortgage programs. Jumbo mortgage rates also stayed put at 4.000% after increasing last week. On the flip side, non-owner occupied mortgage rates rose 0.125% for the second week in a row to 4.250%. FHA mortgage rates and VA mortgage rates also climbed with FHA rates increasing 0.250% to 3.500% and VA rates rising 0.125% to 3.375%. Although both FHA and VA mortgage rates inched higher, the programs remain appealing to borrowers focused on low or no down payment loan options, especially first-time home buyers.
The Federal Reserve's decision to increase interest rates was anticipated and although mortgage rates dropped briefly they have since followed the Fed's lead and moved higher in January. With the Fed reinforcing its outlook for multiple anticipated interest rate hikes in 2018 and economic momentum continuing to build to start the year, prospective borrowers looking to buy a home or refinance their mortgage may be able to lock in a lower mortgage rate by acting sooner rather than later, before interest rates rise, potentially at an accelerated pace.
Because mortgage rates fluctuate daily, we continue to actively monitor the mortgage market for updates. Borrowers should check the FREEandCLEAR mortgage rate tables regularly to review customized, updated mortgage rates for lenders in their area. Our rate tables are free to use and require no personal information.

Reasons to Refinance Your Mortgage
1
Lower Your Interest Rate.
As a rule of thumb, if you are refinancing, your new interest rate should be at least .75% lower than your existing interest rate to justify the refinance closing costs (if any). Additionally, your lower monthly mortgage payment should enable you to recover your mortgage closing costs, or breakeven, within two and a half years.
2
Reduce Your Mortgage Term.
Shortening your mortgage term when you refinance allows you to lower your mortgage rate. For example, the interest rate on a 15 year mortgage is typically .5% - 1.0% less than the interest rate on a 30 year mortgage. A mortgage with a shorter term and lower interest rate results in significantly less total interest expense over the course of the mortgage. For example, a $250,000 15 year mortgage with a 2.750% interest rate saves a borrower approximately $100,000 in total interest expense as compared to a 30 year mortgage with a 3.500% interest rate.
3
Change Your Mortgage Program.
Refinancing your mortgage also enables you to change your mortgage program. For example, borrowers with an adjustable rate mortgage or interest only mortgage may refinance into a fixed rate mortgage if they are concerned interest rates will increase in the future. Alternatively, borrowers could decide to refinance a fixed rate mortgage into an adjustable rate mortgage to lower their current interest rate or if they believe interest rates will decline in the future.
4
Take Cash Out of Your Home.
Borrowers can use a cash-out refinance to access the equity in their homes. With a cash-out refinance your new mortgage amount is greater than your current mortgage balance and you keep the difference, less any closing costs, when the refinance closes. Borrowers can use the proceeds from a cash-out refinance for a multitude of purposes including to pay for a remodeling project or college tuition.
Why Borrowers Compare Mortgage Rates on FREEandCLEAR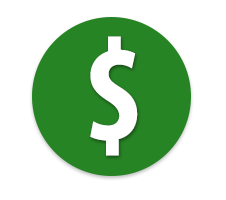 Save Money.
Comparing mortgages can save you thousands. Use our rate tables to find the mortgage with the lowest rates and fees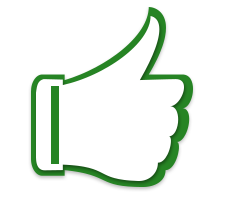 Borrower-Friendly.
Our rate tables put you in control. You can compare lenders anonymously plus you never need to provide your social security number
Top Lenders.
Review mortgage rates from leading lenders. Our lenders offer highly competitive terms to win your mortgage business
More FREEandCLEAR Mortgage Resources

Our Mortgage Refinance, Cash-Out, Debt Consolidation or Bi-Weekly refinance calculators enable you to evaluate different refinance scenarios and determine how much money you can save by refinancing

Our comprehensive mortgage refinance guide takes you through the refinance process from start to finish
Refinancing your mortgage is only one option for taking cash out of your home. We review all your cash-out alternatives and provide pros and cons so that you can select the option that is right for you

Make sure all your questions are answered before you start the refinance process. Submit your refinance queries to the FREEandCLEAR Mortgage Expert and receive a thorough answer within 24 hours