Current VA Mortgage Rates
Review current VA mortgage rates for December 13, 2018. The table below enables you to shop VA mortgage rates and fees for leading lenders in your state. As presented in the table, VA rates and loan payments are lower than for conventional mortgages but the closing fees are higher because you are usually required to pay a one-time VA funding fee at closing, although this cost may be added to your loan. You are not required to pay ongoing mortgage insurance so the monthly payment for a VA loan remains relatively low compared to conventional loans and other programs.
The lender table enables you to compare APRs, interest rates, monthly payments and closing costs for both VA and conventional loans. The APR for a VA loan is higher because it incorporates the upfront funding fee that you may be required to pay. VA loan rates vary depending on many factors including loan-to-value (LTV) ratio, mortgage type, loan term and if you choose to pay discount points.
You can adjust the inputs in the refine your search menu to compare updated VA mortgage rates and lenders based on your individual criteria. While the VA Program is backed by the government, mortgages are provided by approved lenders such as banks and credit unions. We recommend that you contact at least five lenders below to find the loan with the lowest VA mortgage rate and costs.

Current Mortgage Rates
Lender

APR

Loan Type

Rate

Payment

Fees

Contact
Loading...

Get Personalized Mortgage Quotes
Thank you for submitting your information!
Your mortgage quote request has been sent to our lending partners and you should receive emails from multiple lenders shortly. Comparing proposals from multiple lenders is the best way to save money on your mortgage!
Data provided by Informa Research Services. Payments do not include amounts for taxes and insurance premiums. Click
here
for more information on rates and product details.
Why Select an VA Mortgage
1
No Down Payment.
The VA home loan program enables eligible borrowers to buy a home with no down payment which means they can get a mortgage for 100% of the property purchase price. Most mortgage programs require borrowers to make a down payment of 3% - 20%. Active and retired military personnel, including individuals in the reserves and national guard are eligible for the VA home loan program.
2
Low Interest Rate.
VA mortgage rates are typically .250% - .500% lower than the current interest rate on a conventional loan or other no or low down payment mortgage programs. This is because military personnel are considered credit-worthy borrowers and because the government guarantees 25% of the loan amount, which protects the lender against default. VA interest rates tend to be lower even for borrowers with average or lower credit scores, especially when as compared to conventional loan rates. Lower VA mortgage rates are one of the main benefits of the program.
3
No Ongoing Mortgage Insurance.
Unlike the FHA program and most other low or no down payment mortgage programs, the VA program does not require borrowers to pay an ongoing mortgage insurance premium. Not requiring ongoing mortgage insurance reduces your total monthly housing expense and makes owning a home more affordable.
4
For Home Purchases and Refinancings.
Borrowers can use the VA home loan program to buy a home or to refinance their existing mortgage. The VA offers a special refinance program, also known as a VA Streamline or IRRRL Refinance, that requires less paperwork than a regular refinance, making the process more efficient for borrowers. The VA also offers the the VA Energy Efficient Mortgages (EEM) Program that enables borrowers to include up to $6,000 in energy efficiency home improvements in their VA loan amount.
5
VA Funding Fee Can Be Financed.
The VA loan program requires most borrowers to pay a one-time, upfront VA funding fee. The funding fee ranges from 1.25% - 2.15% of the loan amount and varies based on your type of military service, loan amount, down payment (if any) and if you are using the VA home loan program for the first time. For applicants who are required to pay it, the VA funding fee can be financed, or added to your mortgage amount, so you may not need to pay the fee out of pocket. Depending on your circumstances, the fee can cost thousands of dollars so being able to add it to your loan significantly reduces the funds required to close your mortgage, making the VA program accessible to more borrowers.
6
The VA Program Can Be Used Multiple Times.
One of the best features of the VA Mortgage Program is that eligible borrowers can use the program an unlimited number times. In most cases applicants are required to restore their VA entitlement by paying off their existing loan before they can qualify for a new VA loan. Additionally, the funding fee increases with subsequent uses of the VA Program but that cost is offset by lower VA mortgage rates. Repeat VA borrowers should check with a lender or the Department of Veterans Affairs to determine if they are eligible for another VA loan.
Why Borrowers Compare VA Mortgage Rates on FREEandCLEAR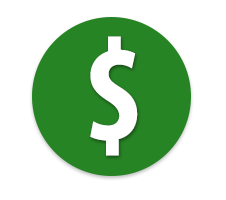 Save Money.
Comparing VA mortgage rates can save you thousands. Use our rate tables to find the lender offering the lowest rates and fees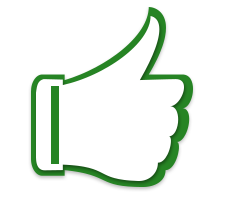 Borrower-Friendly.
Our rate tables put you in control. You can compare lenders anonymously plus you never need to provide your social security number
Top Lenders.
Review VA mortgage rates from leading lenders. Our lenders offer highly competitive terms to win your mortgage business
More FREEandCLEAR Mortgage Resources

Determine what size VA mortgage you qualify for and the amount of the required up-front VA funding fee

Review our in-depth overview of of the VA home loan program including borrower qualification guidelines and loan limits

Review our detailed comparison of low and no down payment mortgage programs including key program attributes and eligibility requirements

The FREEandCLEAR Mortgage Expert loves answering questions. So ask us your mortgage question and receive an informative answer within 24 hours
Sources
VA Home Loan Program: https://www.benefits.va.gov/homeloans/