Compare VA Mortgage Rates and Lenders
Review current va mortgage rates for August 18, 2018 and get personalized mortgage quotes from top lenders

Compare Mortgage Rates
Lender

APR

Loan Type

Rate

Payment

Fees

Contact
Loading...

Get Personalized Mortgage Quotes
Thank you for submitting your information!
Your mortgage quote request has been sent to our lending partners and you should receive emails from multiple lenders shortly. Comparing proposals from multiple lenders is the best way to save money on your mortgage!
Data provided by Informa Research Services. Payments do not include amounts for taxes and insurance premiums. The actual payment obligation will be greater if taxes and insurance are included. Click
here
for more information on rates and product details.
Mortgage Rates by Loan Product
Mortgage Rate Report
Saturday, August 18, 2018
Mortgage rates dipped lower for the second consecutive week after the Federal Reserve decided to keep interest rates unchanged at its August meeting. Although the Fed's statement reflected its more aggressive rate strategy, its move to stay put was widely expected after its June hike. The Fed's concise statement highlighted a strengthening economy including a strong labor market, household spending and business investment. Although some could interpret the use of more hawkish language as paving the way for future interest rate hikes, the mortgage market responded positively to the Fed's decision to hold the target Federal Funds rate at 1.750% to 2.000%.
Bullish telegraphing from the Fed as well as a string of favorable economic news had pushed mortgage rates higher for much of the summer but rates have pulled back the past two weeks, which is positive news for borrowers. Rates dipped last week on the news that the Fed left interest rates unchanged and slid again this week as turmoil in the global currency market led investors to buy U.S. treasuries, pushing yields lower. Lower treasury yields usually translates into lower mortgage rates, which is what happened this week.
The drop in rates may only be temporary in light of recent reports that show a tightening job market, although moderate wage growth could help keep inflation low and benefit mortgage rates. Although the real estate market is facing challenges due to a lack of affordable inventory and other factors, the overall strength of the economy is offering little reason for the Fed to change course which could lead to higher mortgage rates in the future despite the decline we saw this week.
The mortgage rate for a 30 year fixed rate loan slid 0.125% to 4.250% while the rate for a 15 year fixed rate mortgage dropped to 3.625%. The interest rate on a 5/1 adjustable rate mortgage (ARM) also declined 0.125% to 3.750%. FHA mortgage rates and VA mortgage rates both held steady at 3.875%, with both programs appealing to borrowers focused on low or no down payment programs, especially first-time home buyers. Jumbo mortgage rates dropped to 4.375% while non-owner occupied mortgage rates remained at 4.625%.

Although the Fed's decision to keep rates unchanged was anticipated, the mortgage market's reaction to the news was pleasantly surprising. After rising moderately over June and July, the drop in mortgage rates is welcome news for borrowers. While interest rates are impossible to predict, prospective borrowers looking to buy a home or refinance may be able to lock in a lower rate by acting sooner rather than later. As lenders react differently to dynamic market conditions, we have also seen greater fluctuations in mortgage rate pricing, which means borrowers benefit more by comparing several lenders.
Because rates change constantly, we continue to actively monitor the mortgage market for new developments. Borrowers should check the FREEandCLEAR rate tables regularly to review personalized, updated mortgage rates for lenders in their area. Our rate tables are free to use and require no personal information.

Why Select an VA Mortgage
1
No Down Payment.
The VA home loan program enables eligible borrowers to buy a home with no down payment which means they can get a mortgage for 100% of the property purchase price. Most mortgage programs require borrowers to make a down payment of 3% - 20%. Active and retired military personnel, including individuals in the reserves and national guard are eligible for the VA home loan program.
2
Low Interest Rate.
VA mortgage rates are typically .250% - .500% lower than the current interest rate on a conventional loan or other no or low down payment mortgage programs. This is because military personnel are considered credit-worthy borrowers and because the government guarantees 25% of the loan amount, which protects the lender against default. To help pay for the guarantee, the VA loan program requires borrowers to pay a one-time, upfront VA funding fee. The funding fee ranges from 1.25% - 2.15% of the loan amount depending on your down payment, type of military service and if this your first time using a VA mortgage program. Lower VA mortgage rates are one of the main benefits of the program.
3
No Ongoing Mortgage Insurance.
Unlike the FHA program and most other low or no down payment mortgage programs, the VA program does not require borrowers to pay an ongoing mortgage insurance premium. Not requiring ongoing mortgage insurance reduces your total monthly housing expense and makes owning a home more affordable.
4
For Home Purchases and Refinancings.
Borrowers can use the VA home loan program to buy a home or to refinance their existing mortgage. The VA offers a special refinance program, also known as a VA Streamline or IRRRL Refinance, that requires less paperwork than a regular refinance, making the process more efficient for borrowers. The VA also offers the the VA Energy Efficient Mortgages (EEM) Program that enables borrowers to include up to $6,000 in energy efficiency home improvements in their VA loan amount.
Why Borrowers Compare VA Mortgage Rates on FREEandCLEAR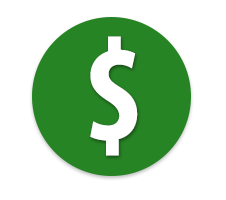 Save Money.
Comparing VA mortgage rates can save you thousands. Use our rate tables to find the lender offering the lowest rates and fees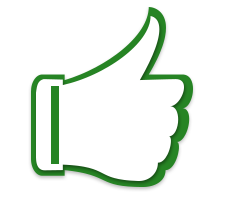 Borrower-Friendly.
Our rate tables put you in control. You can compare lenders anonymously plus you never need to provide your social security number
Top Lenders.
Review VA mortgage rates from leading lenders. Our lenders offer highly competitive terms to win your mortgage business
More FREEandCLEAR Mortgage Resources

Determine what size VA mortgage you qualify for and the amount of the required up-front VA funding fee

Review our in-depth overview of of the VA home loan program including borrower qualification guidelines and loan limits

Review our detailed comparison of low and no down payment mortgage programs including key program attributes and eligibility requirements

The FREEandCLEAR Mortgage Expert loves answering questions. So ask us your mortgage question and receive an informative answer within 24 hours