Compare FHA Mortgage Rates and Lenders
Review current fha mortgage rates for February 24, 2018 and get personalized mortgage quotes from top lenders

Compare Mortgage Rates
Lender

APR

Loan Type

Rate

Payment

Fees

Contact
Loading...

Get Personalized Mortgage Quotes
Thank you for submitting your information!
Your mortgage quote request has been sent to our lending partners and you should receive emails from multiple lenders shortly. Comparing proposals from multiple lenders is the best way to save money on your mortgage!
Data provided by Informa Research Services. Payments do not include amounts for taxes and insurance premiums. The actual payment obligation will be greater if taxes and insurance are included. Click
here
for more information on rates and product details.
Mortgage Rates by Loan Product
Mortgage Rate Report
Saturday, February 24, 2018
Mortgage rates paused their upward climb this week and were mostly flat. Rates had been moving higher much of this year despite the Federal Reserve's decision to hold rates steady in its January meeting. The Fed pointed to lower than targeted inflation as an offset to improving household spending, business investment and labor market conditions in its decision to hold the Federal Funds rate at 1.250% to 1.500%. While the Fed left interest rates unchanged, its meeting statement and recently released minutes laid the groundwork for gradual rate increases over the course of 2018 and potentially more aggressive moves depending on how the economy performs in the coming months. The January Fed meeting minutes released this week highlighted robust economic growth and a strengthening labor market. Analysts are predicting that increasing wages and rising inflation fears may provide the catalyst for the Fed to increase interest rates sooner rather than later.
Inflation concerns plus favorable economic indicators have contributed to higher treasury yields and increased stock volatility, which has pushed mortgage rates higher in 2018. While mortgage rates were mostly steady this week, they continue to sit near a four year high.
The interest rate for a 30 year fixed rate mortgage held at 4.250% while the interest rate for a 15 year mortgage remained at 3.625%. The interest rate on a 5/1 adjustable rate mortgage (ARM) also remained flat at 3.625%. FHA mortgage rates and VA mortgage rates were stable at 3.750%, with both programs remaining appealing to borrowers focused on low or no down payment loan options, especially first-time home buyers. Non-owner occupied mortgage rates stayed put at 4.500% while jumbo mortgage rates bucked the flat trend and rose 0.125% to 4.375%.
The Federal Reserve's decision to keep interest rates unchanged in January did not fool anyone, especially mortgage rates. Despite their pause this week, mortgage rates appear to be unable to resist the gravitational pull of a accelerating economy and growing inflation concerns. With the Fed reinforcing its outlook for multiple rate hikes in 2018, prospective borrowers looking to buy a home or refinance their mortgage may be able to lock in a lower mortgage rate by acting now. While interest rates are impossible to predict, the Fed meeting minutes reinforce that indications of increasing inflation could cause the Fed to act more aggressively on rates.
Because mortgage rates fluctuate daily, we continue to actively monitor the mortgage market for updates. Borrowers should check the FREEandCLEAR mortgage rate tables regularly to review customized, updated mortgage rates for lenders in their area. Our rate tables are free to use and require no personal information.

Why Select an FHA Mortgage
1
Low Down Payment.
The main benefit of the FHA mortgage program is that it enables borrowers to buy a home with a down payment as low as 3.5% of the property purchase price. This compares to 10% - 20% down payment required to buy a home with most conventional mortgage programs. Borrowers can also combine the FHA program with a down payment assistance program or closing cost grant to further reduce the personal financial contribution they are required to make to buy a home. The FHA program charges borrowers additional up-front and ongoing fees but makes home ownership more attainable, especially for low-to-moderate income borrowers. The low down payment requirement also makes the FHA program an attractive financing option for first-time buyers.
2
Low Interest Rate.
The interest rate for an FHA mortgage is typically .125% - .500% lower than the current interest rate on a conventional loan or other low / no down payment mortgage programs. This is because borrowers are required to pay an ongoing FHA Mortgage Insurance Premium (MIP) which is similar to private mortgage insurance and protects the lender against default or foreclosure. The FHA MIP is an extra ongoing cost for borrowers but the insurance enables lenders to offer lower rates on FHA loans. Borrowers should consider both the interest rate and FHA MIP when evaluating the total cost of the loan.
3
Flexible Borrower Qualification Requirements.
The borrower qualification requirements for the FHA mortgage program are more flexible than for other low or no down payment mortgage programs. For example, the program typically requires that borrowers have a minimum credit score of only 580 and there are cases where a borrower can obtain an FHA mortgage with a lower score. Additionally, lenders have more discretion when applying debt-to-income ratios to determine what size mortgage borrowers can afford. The higher the debt-to-income ratio, the larger the mortgage the borrower can afford.
4
Available to All Borrowers.
The FHA mortgage program is available to all borrowers that qualify. There are no borrower income limits although there are limits on loan amounts available through the program. Additionally, the program applies to all eligible properties, up to four units in size, as long as the borrower occupies the property.
Why Borrowers Compare Mortgage Rates on FREEandCLEAR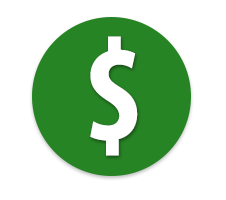 Save Money.
Comparing mortgages can save you thousands. Use our rate tables to find the mortgage with the lowest rates and fees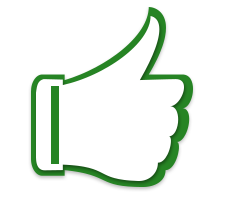 Borrower-Friendly.
Our rate tables put you in control. You can compare lenders anonymously plus you never need to provide your social security number
Top Lenders.
Review mortgage rates from leading lenders. Our lenders offer highly competitive terms to win your mortgage business
More FREEandCLEAR Mortgage Resources

Use our FHA Mortgage Qualification Calculator to determine what size FHA loan you can afford as well as the required up-front and ongoing FHA Mortgage Insurance Premium

Review our comprehensive overview of the FHA Mortgage Program including borrower eligibility requirements

We provide a thorough summary of multiple mortgage programs that enable borrowers to buy a home with little or no down payment

Ask the FREEandCLEAR Mortgage Expert about the FHA mortgage program or any mortgage topic and receive an insightful response within 24 hours