Non-Owner Occupied Mortgage Rates
Current Non-Owner Occupied Mortgage Rates and Lenders
Review current non-owner occupied mortgage rates for December 11, 2018. The table below enables you to compare non-owner occupied mortgage rates and fees for leading lenders in your area. There tends to be a wider variation in loan terms for investment property mortgages which makes shopping multiple lenders more important. The rate table enables you to compare APRs, mortgage rates, monthly payments and closing costs for different lenders, loan lengths and mortgage programs, including both fixed rate and adjustable rate mortgages.
Non-owner occupied mortgage rate pricing depends on several factors including property type, loan-to-value (LTV) ratio, loan program, loan term and the lender. Adjust the inputs in the refine your search menu to compare updated non-owner occupied mortgage rates and lenders based on your specific criteria including loan amount and if you elect to pay discount points. We recommend that you contact at least five lenders to find the best non-owner occupied loan terms including the lowest interest rate and costs.

Current Mortgage Rates
Lender

APR

Loan Type

Rate

Payment

Fees

Contact
Loading...

Get Personalized Mortgage Quotes
Thank you for submitting your information!
Your mortgage quote request has been sent to our lending partners and you should receive emails from multiple lenders shortly. Comparing proposals from multiple lenders is the best way to save money on your mortgage!
Data provided by Informa Research Services. Payments do not include amounts for taxes and insurance premiums. The actual payment obligation will be greater if taxes and insurance are included. Click
here
for more information on rates and product details.
What You Should Know About Non-Owner Occupied Mortgages
1
Higher Interest Rate.
The interest rates for a mortgage on a non-owner occupied or investment property is usually 0.250% - 0.500% higher than the rate on an owner-occupied property. Additionally, closing costs for non-owner occupied mortgages are also usually higher. Please note that properties that you buy to earn rental income are considered non-owner occupied properties whereas second homes and vacation homes are considered owner occupied properties.
2
Higher Down Payment Required.
Lenders usually require that borrowers contribute a down payment of 20% - 25% for mortgages on non-owner occupied properties, which means your loan-to-value ratio is 75% - 80%. Additionally, investment properties are not eligible for most conventional or government-backed low or no down payment mortgage programs.
3
Reserves Required.
For non-owner occupied mortgages, lenders typically require that borrowers maintain a certain amount of money in reserve at the time your mortgage closes. Reserve requirements range from two-to-six months of total monthly housing expense per property depending on lender guidelines and the number of investment properties you own that are financed with a mortgage. The more investment properties you own (that are mortgaged), the greater the reserve requirement.
4
Mortgage Tax Benefit Does Not Apply.
The interest expense mortgage tax deduction does not apply to investment properties which is different than an owner-occupied mortgage. The good news is that mortgage interest, property tax and maintenance costs are deductible against rental income generated by the property which lower your taxable income. Borrowers should contact a tax specialist or accountant to review how tax guidelines apply to investment properties and non-owner occupied mortgages.
5
Landlord History is a Plus.
When you apply for a non-owner occupied mortgage, having at least a two year track record as a landlord is a significant advantage. Lenders prefer applicants that have a history of successfully managing properties and understand the unique costs, risks and responsibilities that come with owning an investment property. This applies whether you are buying an income property for the first time or refinancing. Once you have established your landlord qualifications for at least two years, it become easier get approved for a non-owner occupied loan.
6
How Lenders Determine Rental Income.
Calculating the income for a rental property when you apply for a mortgage may seem like a pretty straightforward exercise but like most thing related to the mortgage process it is relatively complicated. If you are buying the property and have no track record as a landlord then lenders may not factor in the projected rental income at all and you are required to qualify for the loan based on your personal income as well as you monthly debt expenses including the rent or mortgage payment on the home you live in. In a best case scenario lenders use 75% of projected property income according to a rental appraisal or 75% of the income from a signed lease agreement, if you have arranged tenants in advance of completing the property purchase. If you a refinancing a property and can provide two years of tax returns to verify the current rents then lender usually use that income figure to qualify you for the loan. Given the complexity and different methods involved it is important to understand how a lender calculates rental income before you apply for a non-owner occupied mortgage.
7
Limit on Number of Units in Property.
Conventional non-owner occupied mortgages apply to one-to-four unit rental properties. Properties with more than four units usually require a commercial loan which has significantly different terms, qualification requirements and conditions. Additionally, the number of properties you own is also a consideration with most lenders providing standard non-owner occupied loans on a maximum of eight properties owned by the same individual. Borrowers should check with lenders to understand how property type and the number of properties they own impacts their ability to qualify for a mortgage.
Why Borrowers Compare Non-Owner Occupied Mortgage Rates on FREEandCLEAR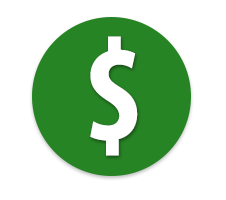 Save Money.
Comparing mortgage rates can save you thousands. Use our rate tables to find the lender offering the lowest rates and fees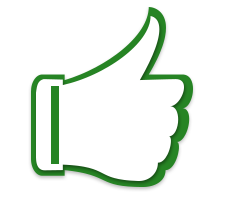 Borrower-Friendly.
Our rate tables put you in control. You can compare lenders anonymously plus you never need to provide your social security number
Top Lenders.
Review mortgage rates from leading lenders. Our lenders offer highly competitive terms to win your mortgage business
More FREEandCLEAR Mortgage Resources

We review the key points borrowers should understand about non-owner occupied mortgages
Our mortgage expert offers money and time-saving advice for getting a mortgage on an investment property

Our 30+ mortgage calculators cover every element of the mortgage process. Whether you are buying a home or refinancing your mortgage, let our calculators do the analysis for you

Non-owner occupied mortgages can be challenging so hit up the FREEandCLEAR Mortgage Expert with any questions. The feature is free to use plus you will receive an insightful answer within 24 hours
Sources
Non-Owner Occupied Mortgage Guidelines: https://www.fanniemae.com/content/guide/selling/b3/3.1/08.html