Non-Owner Occupied Mortgage Rates
Compare Non-Owner Occupied Mortgage Rates and Lenders
Review current non-owner occupied mortgage rates for June 23, 2018 and get personalized mortgage quotes from top lenders

Compare Mortgage Rates
Lender

APR

Loan Type

Rate

Payment

Fees

Contact
Loading...

Get Personalized Mortgage Quotes
Thank you for submitting your information!
Your mortgage quote request has been sent to our lending partners and you should receive emails from multiple lenders shortly. Comparing proposals from multiple lenders is the best way to save money on your mortgage!
Data provided by Informa Research Services. Payments do not include amounts for taxes and insurance premiums. The actual payment obligation will be greater if taxes and insurance are included. Click
here
for more information on rates and product details.
Mortgage Rates by Loan Product
Mortgage Rate Report
Saturday, June 23, 2018
Mortgage rates dipped slightly this week after rising in response to the Federal Reserve's decision to raise interest rates at its June meeting last week. In its statement, the Fed pointed to a robust labor market, improving household spending, sustained business investment and accelerating inflation to support a 0.250% increase in the target Fed Funds rate to 1.750% to 2.000%. The Fed's removal of measured language from its statement as well as highly positive comments on the economy by Fed Chair Jerome Powell also improved the probability of two more increases rate moves this year and in 2019 as well.
Although June's quarter point rate surprised few, there were mixed opinions prior to the meeting over the number of increases to expect for the remainder of 2018, with moderate wage growth, lower than targeted inflation and potential international trade wars providing rationale for the Fed to pause or slow future rate hikes. Following meeting, however, there is greater certainty regarding the Fed's apporach for the second half of 2018.
While the increase in interest rates and the Fed's more hawkish outlook drove mortgage rates higher across the board last week, in good news for borrowers, we saw rates pullback for several programs this week. It appears that by effectively telegraphing its intentions, the Fed brought increased stability to the mortgage market, which positively impacted rates for certain programs.
The mortgage rate for a 30 year fixed rate loan slid 0.125% higher to 4.375% while the rate for a 15 year fixed rate mortgage remained at 3.875%. The interest rate on a 5/1 adjustable rate mortgage (ARM) was also steady at 3.875%. FHA mortgage rates stayed put at 3.875%, matching VA mortgage rates which held at 3.875%, with both programs remaining attractive to borrowers focused on low or no down payment programs, especially first time home buyers. Jumbo mortgage rates were stable 4.500% while non-owner occupied mortgage rates moved 0.125% lower to 4.625%.
Although the Fed's move to raise rates was widely expected, the mortgage market reaction to the news was better than expected. Rates increased less than expected initially and dropped slightly this week. We have seen rates gradually move higher this year in response to the Fed's forecast and expectations for future rate hikes were reinforced this week. While interest rates are impossible to predict, prospective borrowers looking to buy a home or refinance their mortgage may be able to lock in a lower rate by acting sooner rather than later. As lenders react differently to shifting market conditions, we have also seen the variation in mortgage rate pricing grow recently, which means borrowers benefit more by shopping multiple lenders.
Because rates fluctuate constantly, we continue to actively monitor the market for new developments. Borrowers should check the FREEandCLEAR mortgage rate tables regularly to review personalized, updated mortgage rates for lenders in their area. Our rate tables are free to use and require no personal information.

What You Should Know About Non-Owner Occupied Mortgages
1
Higher Interest Rate.
The interest rates for a mortgage on a non-owner occupied or investment property is usually 0.250% - 0.500% higher than the rate on an owner-occupied property. Additionally, closing costs for non-owner occupied mortgages are also usually higher. Please note that properties that you buy to earn rental income are considered non-owner occupied properties whereas second homes and vacation homes are considered owner occupied properties.
2
Higher Down Payment Required.
Lenders usually require that borrowers contribute a down payment of 20% - 25% for mortgages on non-owner occupied properties, which means your loan-to-value ratio is 75% - 80%. Additionally, investment properties are not eligible for most conventional or government-backed low or no down payment mortgage programs.
3
Reserves Required.
For non-owner occupied mortgages, lenders typically require that borrowers maintain a certain amount of money in reserve at the time your mortgage closes. Reserve requirements range from two-to-six months of total monthly housing expense per property depending on lender guidelines and the number of investment properties you own that are financed with a mortgage. The more investment properties you own (that are mortgaged), the greater the reserve requirement.
4
Mortgage Tax Benefit Does Not Apply.
The interest expense mortgage tax deduction does not apply to investment properties which is different than an owner-occupied mortgage. Borrowers should contact a tax specialist or accountant to review how tax guidelines apply to investment properties and non-owner occupied mortgages.
Why Borrowers Compare Mortgage Rates on FREEandCLEAR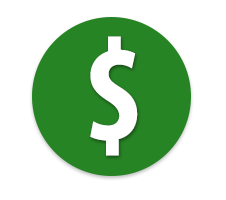 Save Money.
Comparing mortgage rates can save you thousands. Use our rate tables to find the lender offering the lowest rates and fees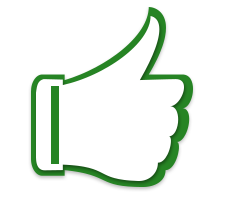 Borrower-Friendly.
Our rate tables put you in control. You can compare lenders anonymously plus you never need to provide your social security number
Top Lenders.
Review mortgage rates from leading lenders. Our lenders offer highly competitive terms to win your mortgage business
More FREEandCLEAR Mortgage Resources

We review the key points borrowers should understand about non-owner occupied mortgages
Our mortgage expert offers money and time-saving advice for getting a mortgage on an investment property

Our 30+ mortgage calculators cover every element of the mortgage process. Whether you are buying a home or refinancing your mortgage, let our calculators do the analysis for you

Non-owner occupied mortgages can be challenging so hit up the FREEandCLEAR Mortgage Expert with any questions. The feature is free to use plus you will receive an insightful answer within 24 hours