»
HomeReady Versus Home Possible
‹
Prior Page
Home Possible Mortgage Guide
Prior
Page
‹
HomeOne Mortgage Guide
Next
Page
›
Next Page
›
HomeReady Versus Home Possible
Program Goals
In addition to having similar names, HomeReady and Home Possible are two of the most popular low down payment mortgage programs. Both programs offer unique features that improve your ability to qualify for a mortgage. Both programs also share the common goal of making homeownership more achievable for borrowers with low-to-moderate incomes and limited financial resources. Borrowers are often choosing between a HomeReady or a Home Possible mortgage so it is important to understand how the programs are both similar and different. Each program offers compelling benefits but there also differences that may make the programs less attractive to borrowers.
Below we compare HomeReady versus Home Possible to enable you to understand the program that is right for you. Understanding the qualification requirements and attributes for both programs positions you to choose the mortgage that best meets your personal goals.
Unique Features of HomeReady Mortgage Program
One of the unique elements of the HomeReady program is that it allows borrowers to qualify using non-traditional income sources. Borrowers can include income from a non-occupant co-borrower, such as a parent, rental income from boarders and income from a non-borrower household member to help qualify for the loan. The ability to use these additional income sources is a key differentiator compared to other mortgage programs.
The program also permits the use of non-traditional credit profiles for borrowers with a limited credit history or no credit score. Additionally, borrowers with higher credit score may pay a lower mortgage rate and potentially reduced private mortgage insurance (PMI) fees relative to standard loan programs. In short, HomeReady applies more flexible qualification guidelines to enable more borrowers to participate in the program.
Unique Features of Home Possible Mortgage Program
The Home Possible program also enables borrowers to use a non-occupant co-borrower and incorporate non-traditional income sources in their loan application. Applicants can include rental income from boarders as well as income from the units in a multifamily property that you do not occupy. For example, if you purchase a three unit property with a Home Possible loan, you can use the rental income from the two units you do not live in to qualify for the mortgage. This feature is especially helpful for multi-generational families where the children may live in one unit of a property and the parents live in another unit.
Unlike HomeReady, the Home Possible program enables you to use sweat equity to pay for all or part of your down payment and closing costs. Very few mortgage programs permit borrowers to contribute their own sweat equity and this borrower-friendly policy is particularly beneficial if you are buying a property that requires repairs or renovations.
Another compelling feature of the Home Possible program is that borrowers with lower incomes and borrowers that purchase properties in designated low income census tracts may pay a lower mortgage rate.
Similarities Between HomeReady and Home Possible Mortgage Programs
In addition to sharing the common goal of making homeownership more affordable, the HomeReady and Home Possible programs share much in common. Both programs enable you to purchase a single family home with a 3% down payment and no minimum borrower financial contribution. So instead of using funds out of your bank account you can use a community or affordable seconds loan, down payment or closing cost assistance grant or gift to pay for your down payment and closing costs. The ability to buy a home without paying any money out of pocket lowers the financial barrier to buying a home and is a significant benefit of both programs.
Other program similarities include:
allow the use of a non-occupant co-borrower to qualify for the mortgage
permit applicants to include rental income in their loan application
the ability to purchase multifamily properties with up to four units
require applicants to live in the property
permit the use of non-traditional credit profiles
apply income limits depending on where the property is located
apply loan limits
require monthly private mortgage insurance (if LTV ratio > 80%)
require homebuyer counseling class
Home Possible and HomeReady mortgages are provided by traditional lenders including national, regional and local banks, mortgage brokers and credit unions. We recommend that you compare the loan terms and eligibility guidelines for both program to find the mortgage that is right for you. The table below compares rates and fees for leading lenders near you. Contact multiple lenders to understand the low down payment programs they offer. Shopping for your mortgage is also the best way to save money on your loan.
Differences Between HomeReady and Home Possible Mortgage Programs
Although HomeReady and Home Possible have many features in common, there are also several important differences between the programs. The HomeReady Program applies a lower minimum credit score and a more flexible approach to using non-traditional credit profiles. HomeReady may also allow a higher debt-to-income ratio for borrowers under certain circumstances, which enables you to qualify for a larger mortgage.
On the other hand, the reserve requirements, or how much money you are required to hold as savings when you loan closes, are lower for Home Possible, especially for multifamily properties. Additionally, both programs require the same borrower financial contribution regardless or property type but the Home Possible program requires a significantly lower down payment for multifamily properties, another reason why it is especially well-suited for multi-generational households. Plus, only Home Possible allows applicants to use sweat equity to help pay for your down payment and closing costs, although this requires extra work from the borrower, lender and appraiser.
Use the FREEandCLEAR Lender Directory to find lenders that offer the Home Possible and HomeReady programs and many other no or low down payment programs.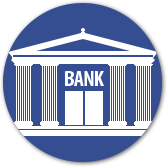 Detailed Comparison of HomeReady Versus Home Possible Mortgage Programs
The table below compares the specific features of HomeReady versus Home Possible. As the table illustrates, the programs have numerous similarities as well as distinct differences including borrower qualification requirements, minimum down payment and reserves. Use the information outlined below to determine the loan that fits your personal and financials circumstances and objectives.
Borrower Personal Financial Contribution
2 - 4 unit property
3% if loan-to-value (LTV) ratio > 80%; none if LTV ratio <= 80%
3% if LTV ratio > 80%; none if LTV ratio <= 80%
Multifamily Property
640 - 700 depending on LTV ratio and debt-to-income ratio
Non-Traditional Credit Profiles
Allowed but less flexible than HomeReady
1 unit property
0 - 6 months depending on LTV ratio, debt-to-income ratio and credit score
Multifamily Property
6 - 12 months depending on LTV ratio, debt-to-income ratio and credit score
Income Limits
80% of area median income (AMI) for all applicants and properties
100% of area median income unless property is in a designated low-income census tract (no limit)
Private Mortgage Insurance (PMI)
Monthly fee, potentially at reduced rate
Occupancy Requirement
Borrower must occupy property
Borrower must occupy property
First-Time and Repeat Homebuyers?
Homebuyer Counseling Class
Required for first-time homebuyers
Mortgage Rates
Potentially lower rate if credit score > 680
Potentially lower for low income borrowers or if the property is in an underserved area
Use our mortgage quote feature to compare loan quotes from multiple lenders. Our quote feature is free, personalized, requires minimal information and does not affect your credit. Comparing multiple mortgages enables you to find the best loan terms.
Sources:
"Home Possible." Single Family. Freddie Mac, 2019. Web.
"HomeReady Mortgage." Lender Fact Sheet. Fannie Mae, December 7 2019. Web.
About the author