»
»
How to refinance condo mortgage if project not approved
Can you refinance the mortgage on a condo if the condo project is not approved? What are my financing options?
When you apply for a refinance on a condo, the lender determines if your condominium project meets Fannie Mae, FHA or VA guidelines, depending on the type of loan you apply for. If your condominium project is approved by these organizations, you are eligible to refinance with a conventional, FHA or VA mortgage. If your condo project is not approved, then you are ineligible for these programs, which makes it more challenging to refinance your mortgage.
The mortgage qualification guidelines for condos focus on the general financial stability and ownership composition of the project, also known as a planned unit development (PUD). Because the value of a condominium is affected by both the condition of the individual condo unit as well as the general condition of development, lenders want to make sure that a development is financially sound and stable before approving your mortgage.

Review How to Get a Mortgage on a Condo
If a development lacks the proper financial reserves or insurance, this could cause the overall condition of the development to decline, which could negatively impact the value of your condominium.

For example, if a development lacks sufficient homeowners association (HOA) funds to pay for maintenance, upkeep or necessary renovations, this could cause the condition of the condo project to fall into disrepair which would likely lower your property value. The lower your property value, the less collateral a lender holds for their mortgage. This is why lenders are so focused on condominium project eligibility requirements when you apply for a mortgage on a condo.

Condo project mortgage guidelines vary but focus on the following key items:

The number of units that are occupied by owners instead of renters. At least 51% of units must be owned by occupants.

The number of units owned by a single owner or investor. Depending on the number of units in the condo project, no more than 10% or 20% of the units can be owned by a single individual or entity.

The homeowners association budget. There must be enough money in the HOA account to pay for required upkeep and repairs.

The HOA dues delinquency rate. At least 85% of condo project owners must be current on their HOA dues.

The condo project insurance policy. The master insurance policy for the condominium project must meet minimum standards for coverage. This is different than the homeowners insurance policy you are required to buy to cover your individual condo unit.

Any lawsuits or litigation against the condo project. Serious ongoing litigation may prevent the condo project from being approved for a mortgage.

Please note that condominium project mortgage eligibility requirements are subject to change. The requirements were most strict following the real estate crisis but have become moderately more flexible over time as the real estate market has recovered.

When you apply to refinance a mortgage on a condo, you are required to submit an HOA questionnaire that addresses the requirements outlined above and provides additional information on the development. The condo project HOA or management company should be able to complete the document.

If the condominium project meets the necessary requirements and is approved by Fannie Mae, the FHA or the VA then it is classified as warrantable, which means it is possible to refinance with one of these programs. If possible, we recommend that you determine if your condo is warrantable before you apply for a refinance by using the approved condominium project websites below:

Fannie Mae Approved Condominium Project Website

FHA Approved Condominium Project Website

VA Approved Condominium Project Website

If your condominium project is approved and your condo is warrantable, your next step is to contact multiple lenders to compare refinance proposals. The table below outlines mortgage refinance rates and fees for leading lenders in your area. We recommend that you shop multiple lenders to find the best refinance terms.

While refinancing the mortgage on a warrantable condo is easier and more cost-effective, you still may be able to refinance even if your condominium project is not approved. Condos in projects or developments that are not approved by Fannie Mae, the FHA or the VA are designated as non-warrantable.

It is more challenging to qualify for a non-warrantable condo loan because fewer lenders offer them and the mortgage terms are more expensive. You are usually required to pay a higher mortgage rate and closing costs which may reduce the loan amount you can afford.

Because non-warrantable condo mortgages involve more risk than warrantable condo loans, many traditional lenders avoid them. If you learn that your condo project is not approved, your best course of action is to contact mortgage brokers or private money lenders as they usually offer a wider range of mortgage programs, especially for borrowers with unique refinance situations.

Mortgage brokers work with a network of wholesale lenders to offer multiple loan programs while some private money lenders specialize in non-warrantable condo mortgages. If you decide to work with a private money lender please be aware of the higher mortgage rate, closing fees and potential prepayment penalty you may be required to pay.

You can use the FREEandCLEAR Lender Directory to search over 3,800 lenders by type. For example, you can search for top-rated mortgage brokers or private money lenders in your state.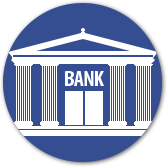 Your final option if your condo is non-warrantable -- or even if it warrantable -- is to use a home equity loan or line of credit (HELOC). If you want to refinance your mortgage to reduce your interest rate or monthly payment, then a home equity loan does not offer those benefits. If your primary goal by refinancing is to access the equity in your property; however, then a home equity loan may be a preferable alternative.

It may be easier to qualify for a home equity loan or HELOC plus your closing costs, monthly payment and total interest expense may be lower as compared to a cash out refinance. Home equity loan lenders may also offer more flexible qualification requirements for non-warrantable condos.

Not all lenders offer home equity loans on non-warrantable condos but many do. We recommend that you contact multiple lenders in the table below to learn more about their qualification requirements and loan terms. Comparing lenders is the best way to save money on your loan.

Sources

Condominium Project Mortgage Requirements: https://www.fanniemae.com/singlefamily/project-eligibility  
« Return to Q&A Home
About the author